Recent Status Updates
only true trekkies will notice the narrative links between star trek 3 the search for spock, star trek 6 undiscovered country, worf's tng/ds9 arc, and discovery's lrell arc with regards to cultural preservation narratives and ideologies.

Show comments (1)
Beginning intermittent fasting on 25 feb 2019.. Let's see how this feels.

Show comments (1)
Recommended game for those that like sims: Rimworld
0
Net Neutrality Under Fire
May 23 2014 07:25 AM | Nobody in
Articles
There are a couple of very good articles on this particular subject that I'm going to reference. One is from the Wall Street Journal and is called
The FCC's Net Neutrality Options
and the other is from a left wing magazine/site called The Nation and is called
The FCC's Net Neutrality Proposal Explained
. While the second one is from a left wing site, it actually explains how to file an opinion on the proposal for those that are American citizens and I believe that it is important to file an opinion, contact your congressman, etc. because net neutrality is kind of what the Internet is built on and if it goes away it's going to affect this site right here (I am a hobbyist and won't be able to afford the fast lane) along with lots of other sites that you may read and watch.
The basic idea behind net neutrality isn't that cable and other companies can't charge you different fees for internet services (they already do), but that the companies can charge different fees to companies to for transmitting the same data to you. They can say that they like youtube and don't like netflix and so you won't get netflix streaming at the same speed as youtube streaming. They can basically bargain with companies for the extra amounts they'll charge them to deliver the same content at the same speed to you. So internet plans will start to get more complex and look more like the following a mock up from a
Huffington Post article
writing about the potential end of net neutrality.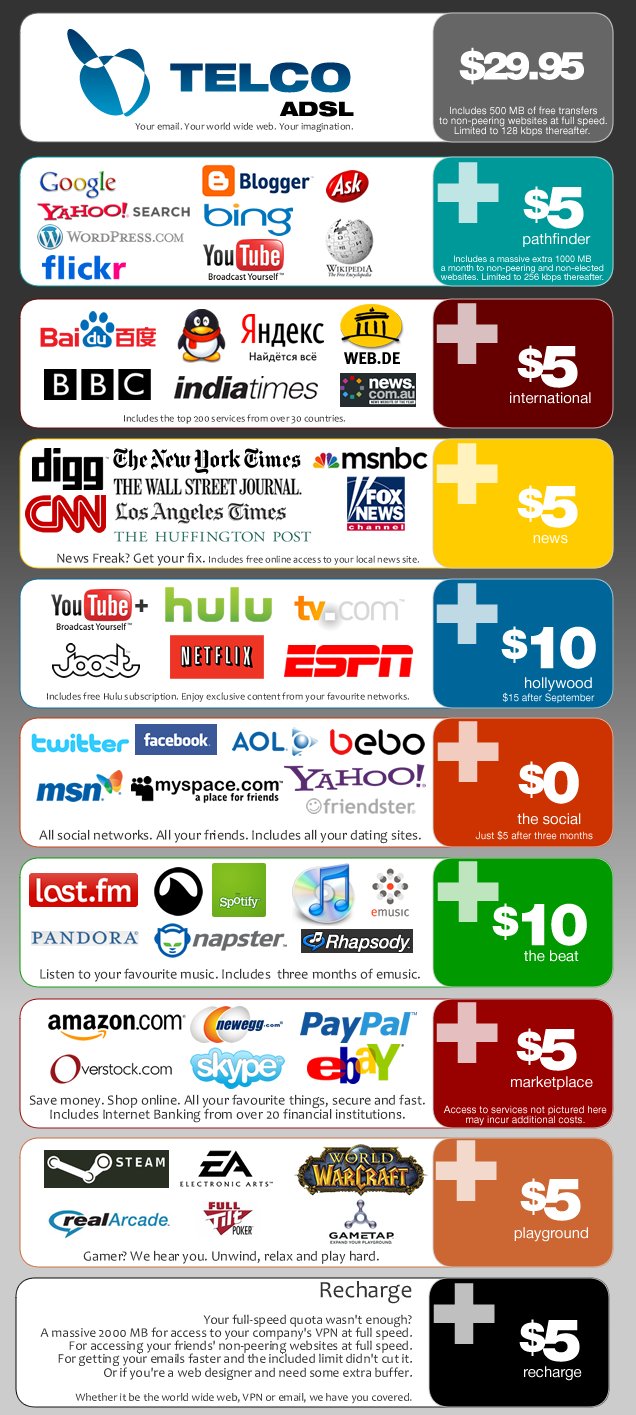 This probably won't affect the big companies (whom can afford to bargain and pay) as much as all the independents and startups, although even the big companies don't like this idea either as
over 150 of them have already written a letter of protest over the FCC neutrality plan
. Sites like our very own NPG along with lots of independent bloggers and any small startup are going to be totally screwed. We can't even begin to bargain as we don't have that kind of cash. We will be in the slow internet lane and it may take a while for the site to load after net neutrality goes away.
As a gamer, the elimination of net neutrality spells trouble as well. Most of the games I play are online these days with many of them (Minecraft, Starbound, etc.) being servers that can be run among a small group of players or games that have central servers, but are for a smaller niche audience. Those games are going to be in the slow lane on the new internet highway and only the large games run by the large games companies such as Blizzard and NCsoft are going to make it into the fast lane. Additionally, for those of you playing games in other countries there's no telling what will happen as international traffic may be de-prioritized in order to prioritize the companies paying for priority (EA anybody?). Given how important ping is, that's going to destroy the ability of any niche game to make it big with online play. Can you imagine what would have happened if Minecraft servers were in the slow lane from day 1? I can imagine it, but don't really want to think about what might have happened.
Please protest the changes to net neutrality if you can.
Thanks,
Nobody
Article: Net Neutrality Under Fire